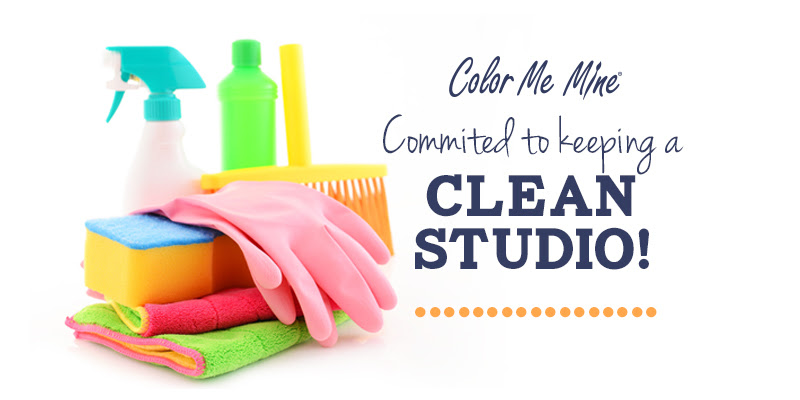 At Color Me Mine of Pleasanton, the health and safety of our customers and employees are top of mind amid concerns about the spread of the coronavirus disease (COVID-19). We are here to serve you, and we want to share information with you about how we continue to operate safely and effectively and keeping our environment as clean and virus free as possible. Our thoughts are with anyone affected by the coronavirus.
We are committed to keeping our employees, customers and creative environment as clean and virus free as possible, and asking for your help to do so!
​​​​​​​What we're doing… Only healthy employees are permitted in the studio. We begin and end each shift by wiping down all high-touch surfaces such as tables, chairs, paint bottles, counters and pallets with antibacterial sprays. We are also washing our brushes and washing our hands regularly throughout the day.  We are also conducting enhanced cleaning as needed.
What you can do… We are asking, respectfully, that ALL guests coming in to paint please wash their hands before selecting their pottery or paints.

We will have disposable gloves available for those customers who wish to use them. If you would like a pair please don't hesitate to ask!
Our first priority remains keeping Color Me Mine employees and customers safe and well-informed while doing what we can to help minimize potential spread of the coronavirus (any virus). Please know we have devoted significant resources and efforts to help mitigate against possible adverse impacts from the coronavirus, and will continue working hard to provide the level of service you have come to expect.